Cordova High School


Class Of 1975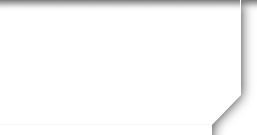 MISSING CLASSMATES
Know the email address of a missing Classmate? Click here to contact them!
ANNOUNCEMENTS
The Reunion Committee Presents
Cordova High School
Class of
1975
40 YEAR REUNION
"Boogie Oogie Oogie"
("or if I only knew then what I know now")
SEPTEMBER 19 2015
Rancho Cordova Elks Lodge
Saturday Night Cocktail, Dinner, Dance Party, etc.
on (9/18/2015)

Friday Night Happy Hour, Rancho Cordova, USA
Open to all classmates and friends...Maybe you went to one of the hundreds of elementary schools in Rancho, Mitchell or ??? (Mills) and would like to come, plan to attend! Make sure your information is current so we can stay in touch. Tell your friends. www.facebook.com/cordovaclassof1975. Questions, Concerns we're here to help: Cathy "Cat" Darragh (McCollum), Karen Teel,

Carmen Scheuer (Sherman), Maggie (Margaret Appleby) Christopherson or Ricky Slama (Ricky)
Ricky

"It Ain't Nothing But A Party"

"We're still working on a theme, excuse us for Party Rocking!"


You must be logged in to submit this survey. Please use the login box in the upper right corner.


1)
I Plan On Attending the Reunion On Saturday Night?

Yes No