Cordova High School


Class Of 1975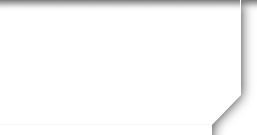 MISSING CLASSMATES
Know the email address of a missing Classmate? Click here to contact them!
CHS CLASS OF 75 WEBSITE
These donations will help us continue the subscription to this website.
ANNOUNCEMENTS
The Reunion Crew Presents
"TICKETS ON SALE NOW!"
"BACK FROM THE FUTURE"
("What a Long Strange Trip it's Been")
Cordova High School
Class of
1975
40 YEAR REUNION
September 18, 2015 (Friday) Happy Hour / Mixer at Fire Rock Grill (formerly Sheepherder's Inn) http://firerockgrill.com/
September 19, 2015 will be the 40-Year Reunion at the
Rancho Cordova Elks Lodge
Cocktails, Dinner, Dance Party, Dance Contest??? Probably not (just kidding), etc..
TICKETS ARE ON SALE NOW! Click on the "40 Year Reunion" tab at the top of this page.
$45 - June 1 through July 31
$50 - August 1 through September 5
We're sorry, but we cannot accept payments at the door, so please plan ahead.
Open to all classmates and friends...Maybe you went to one of the hundreds of elementary schools in Rancho, Mitchell or Mills and would like to come, plan to attend! Make sure your information is current so we can stay in touch. Tell your friends. Also, find us at www.facebook.com/cordovaclassof1975. Make sure "no classmate is left behind!" Questions, Concerns we're here to help: Cathy "Cat" Darragh (McCollum), Karen Teel,

Carmen Scheuer (Sherman), Maggie (Margaret Appleby) Christophersen or Ricky Slama (Ricky).
Ricky

"It Ain't Nothing But A Party"

*"Back From The Future" You guys get it, right? You're in the future now and you're coming back to Rancho Cordova. The past. "What a long strange trip it's been" a line from "Truckin'" the number 1 song of 1975. Think about it...


You must be logged in to submit this survey. Please use the login box in the upper right corner.


1)
I Plan On Attending the Reunion On Saturday Night?

Yes No