Cordova High School


Class Of 1975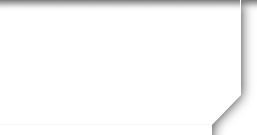 MISSING CLASSMATES
Know the email address of a missing Classmate? Click here to contact them!
CHS CLASS OF 75 WEBSITE
These donations will help us continue the subscription to this website.

ANNOUNCEMENTS
www.facebook.com/cordovaclassof1975
There's a new link on the left (40 year reunion photos) where you can upload your pictures from last night.
Wow! What a night.....That was a lot of fun. Last nights reunion turned out great. Everyone had a good time. I want to thank everyone who came out on Friday night to the Happy Hour mixer at Fire Rock. That was a fun way to get the weekend started. We started doing it at the 30th reunion. It's been a fun event. And thanks to everyone who came to the Saturday night reunion event at the Rancho Cordova Elk's Lodge. The Cordova Class of 1975 40 Year Reunion "Back From the Future" was a really fun event. I think it was one of the best we had. Thanks to all the classmates and friends of '75 who came out, you really brought the energy and made the event a lot of fun. I thought the room looked really nice with the table and chair decorations. The people at the Elk's lodge did a great job with the food and drinks and cleaning up after dinner. Thanks to DJ Don Padilla class of 1979, you did a great job with the music. And thanks to Cat's daughter Emily and her boyfriend for working the front door so a bunch of 58 years old's can reconnect and have some fun. The night started out great. Everyone comes in and they're so happy to see people they haven't seen in 40 years and it just takes off from there. All the reunion crew just has to stand back and let it all happen. The party is on auto pilot. There was a good vibe and energy going when I got there. Some how or another Ricky has gotten thrown up there to be the class spokesperson at the reunions (Thanks, Judy! :). I have to tell you I'm kind of nervous up there. I made up some notes on what to say and do. It was about 6:35 pm and dinners at 7 and the plan was to go on stage at 6:45 and do a little dog and pony show until 7 and I'm thinking "Cat we don't have enough material to fill in 15 minutes, you're going to have to get up there with me." I introduced everyone on the committe and tricked them with a surprise I had planned. We sang the song "Welcome Back" to everyone there. I didn't tell them we were going to do it. I had the words printed out and had DJ Don play the song. Thanks to everyone in the crowd who sang along. We got dinner going and just let it happen from there. Another thanks to Lori Mason (Jossart) for bringing out all of the props to use in the photo area, and to Roger Warrick for leading the dances. Is there anything funnier than dancing as a group and getting a soul line going! And to all of the people who came for the first time, people you don't know are coming, and the people who come that don't think anyone knows them, you really make the reunion special. And a BIG thanks to everyone who came up and told us "Thank you" for taking the lead and putting on the reunion for us. That is really appreciated! If you didn't come you should have been there it was a great time!
Ok, the people who to thank for putting on the Reunion: Cathy (Cat) Darragh (McCollum). Cat took the lead this time and brought us all together and followed up on everything. She set up the meetings, the facebook site and put her Class of '75 neck on the line. She also tried to keep up and try to outdo me on the funniest postings. "There's nothing wrong with second place Cat." It's Sunday morning, you survived. Karen Teel, she has been working on these for 40 years. She's been our treasurer and cuts all the checks and has given up a lot of her time to stay on and be a part of these events. Maggie Appleby (Christophersen) did table decorations and the name tags. Carmen Scheuer (Sherman) made the Memory display of classmates who have passed away. Everyone added some thing special and Thanks, for your time It is greatly appreciated. And myself, Ricky Slama the comic relief. I throw out ideas, posted messages on this web site and kept it updated. I'm the tasty little filling inside an Oreo cookie that holds everything together. The reunion boy toy. Let me tell you, there's nothing wrong with that! The committee picks a date, makes a plan, gets the word out and puts on an event for all of the other classmates to get together and have a good time. I think the crew accompished that goal.
The reunion's in the future, if you would like to help, lead and plan, you can. The jobs are available. Some people have ideas on the future. Maybe little impromptu get togethers, meet in Vegas, or??? One classmate was saying Ricky, we should do it on the Goodyear Blimp. We could fly over Rancho all night. It would be fun. You could do fund raisers to pay for it and keep the price down. Really? Doug, you think of it you lead on it :).
Thanks see you next time.......Ricky Slama and the 2015 Reunion Crew
The Reunion Crew Presented:
"BACK FROM THE FUTURE"
("What a Long Strange Trip it's Been")
Cordova High School
Class of
1975
40 YEAR REUNION
September 18, 2015 (Friday) 5:00 pm Happy Hour / Mixer at Fire Rock Grill (formerly Sheepherder's Inn) http://firerockgrill.com/
September 19, 2015 (Saturday) was the 40-Year Reunion at the
Rancho Cordova Elks Lodge
11440 Elks Cir
Rancho Cordova, CA 95742-7356 USA
Cocktails, Dinner, Dance Party, Dance Contest??? Probably not (just kidding), etc..
Ricky and the Crew
"It Ain't Nothing But A Party"
*"Back From The Future" You guys get it, right? You're in the future now and you're coming back to Rancho Cordova. The past. "What a long strange trip it's been" a line from "Truckin'" the number 1 song of 1975. Think about it...
Thanks for your donations to keep the web site going. You can make a donation on the link to the right. It's fast, easy and a lot of fun!